The Greatest Girl Scout Show
June 18, 19 & 20, 2019
3 PM – 8 PM
@ Christ Church-Sugar Land
3300 Austin Parkway, Sugar Land, Texas 77479
Camper Fee through May 15, 2019:  $50.00
Camper Fee after May 15, 2019:  $65.00
Camper registration closes at midnight on Tuesday, May 21.
It's 'The Greatest Girl Scout Show'! Girls will enjoy workshops and activities which will inspire their dreams and increase their skills and confidence! Our campers will discover and appreciate their uniqueness while encouraging others to shine!
Our twilight camp is the right place to learn new skills, refresh old skills, make new friends and earn badges or patches through the leadership of older Girl Scouts!
Fees include program supplies, our 2019 camp T-shirt and patch, and any badges earned during camp.
Camp Colony Creek is hosted by the Colony Creek Girl Scout Community and relies 100% on volunteers for its programs.  Parents and family members from many of GSSJC's Communities join our volunteer team to make this twilight camp happen.  The camp is specifically designed to allow working parents the opportunity to volunteer in the late afternoon and into the evening.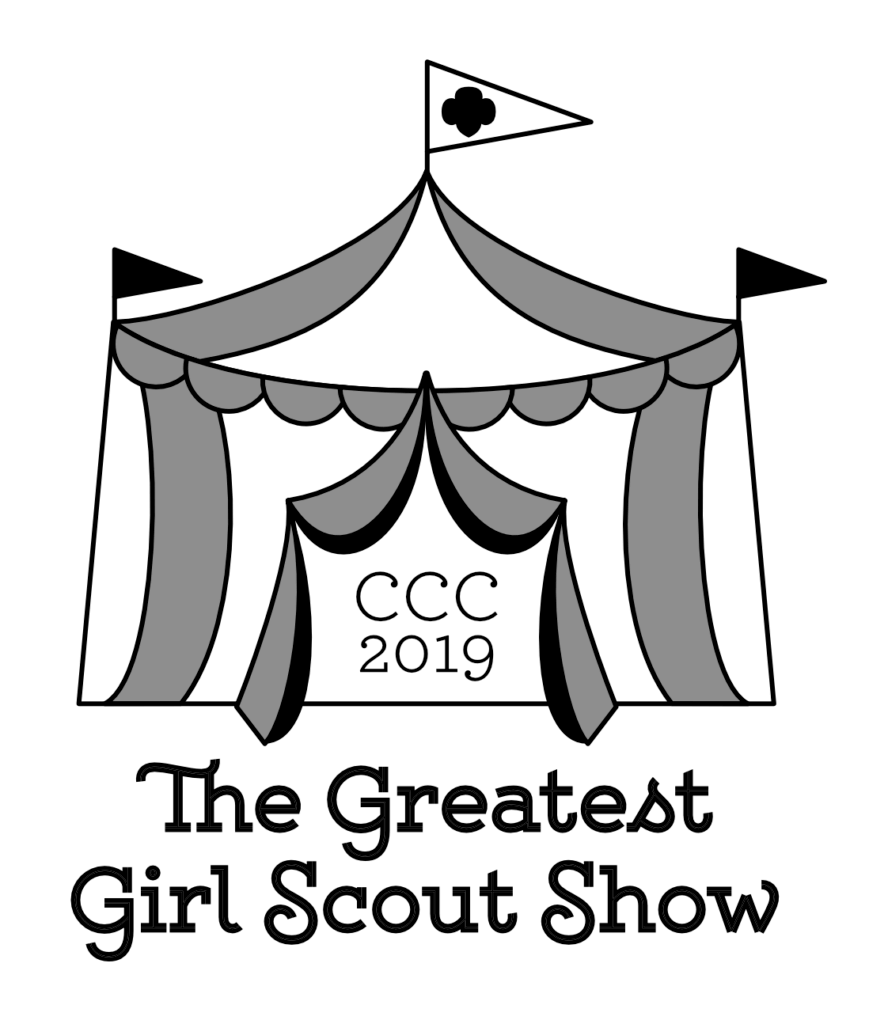 2019 Camp Patches and Badge Workshops
Girl Scout Daisies work on a patch program designed just for future 1st graders.
Girl Scout Brownies, Juniors, and Cadettes attend workshops of their choosing.
Each workshop offers fun activities for campers to earn a Girl Scout level badge or patch. Campers will also enjoy traditional day camp activities such as songs, games, SWAPS and ceremonies.
Are you excited?! Register now!
FAQ for Parents and Troop Leaders
NEW THIS YEAR!  Online registration for your convenience! Please use this registration method to help us gather the information we need for your camper.
ALSO NEWTHIS YEAR! Forms Drop-Off Opportunity: Wednesday, May 15, 2019. 5 pm — 8 pm. @ Christ Church-Sugar Land's Family Life Center, 3300 Austin Parkway, Sugar Land, 77479.
What if my camper isn't a current member of Girl Scouts?
If your camper is not a current member of Girls Scouts of the USA, please register her online (www.gssjc.org). Follow the prompts to 'Join Today' and when asked to select a troop, select the 'unsure' option. In the pop-up window type 'Troop 316571' and continue the registration process.
Please note: The current membership fee for the remainder of the 2018 year, ending 9/30/2018, is $25.00 As of May 1, 2019, an extended membership option will be offered for 17 months of GSUSA membership, ending 9/30/20, for $35.00. This is an option for first-time members joining during the summer months.
Please print and submit the confirmation email received following completion of registration with the required camp registration forms.
Questions and issues with the GSUSA registration process should be directed to the GSSJC Customer Service Staff: 713-292-0300 during regular business hours.
Will my camper get the workshops she wants?
Campers are placed in workshops in order of the following priority:
Girl Scouts accompanied by an adult volunteering all 3 days—Please volunteer!
All remaining Girl Scouts with accurate and complete camper registrations.
Workshops are subject to volunteer support, camper interest and badge availability.
What if I need to cancel my registration? Do I get a refund?
All fees except $10.00 are refunded after camp ends provided the Camp Director receives written notice of cancellation prior to Tuesday, June 4, 2019.  Emails should be sent to the Camp Director:  gscampcolonycreek@gmail.com
Can my camper be in the same group as her friends?
Girl Scout Daisies and Brownies may choose ONE friend to be their "camp buddy". This option is found in the Camper Registration section. Camp Buddies MUST choose the SAME workshops and registrations must submitted on the same day or the pairing may not occur. If mailing the registration forms, the 2 packets of forms must be mailed in the same envelope, so they will be received at the same time.
Please note:  No troops are guaranteed to be placed together as this is an independence-building event.
Maximum registration of 330 Campers and Program Aides.